I have this CD, it's pretty cool.
The jazz versions of ABB songs are interesting.
The Big Band of Brothers touring ensemble, A celebration of the Allman Brothers Band!
Done big band jazz style ft. founding member of ABB Jaimoe, Sammy Miller & The Congregation,
Lamar Williams Jr., & Drew Smithers.
Tickets are on sale 10/15.
https://www.bigbandofbrothers.com/tour? ... czxYuBXPog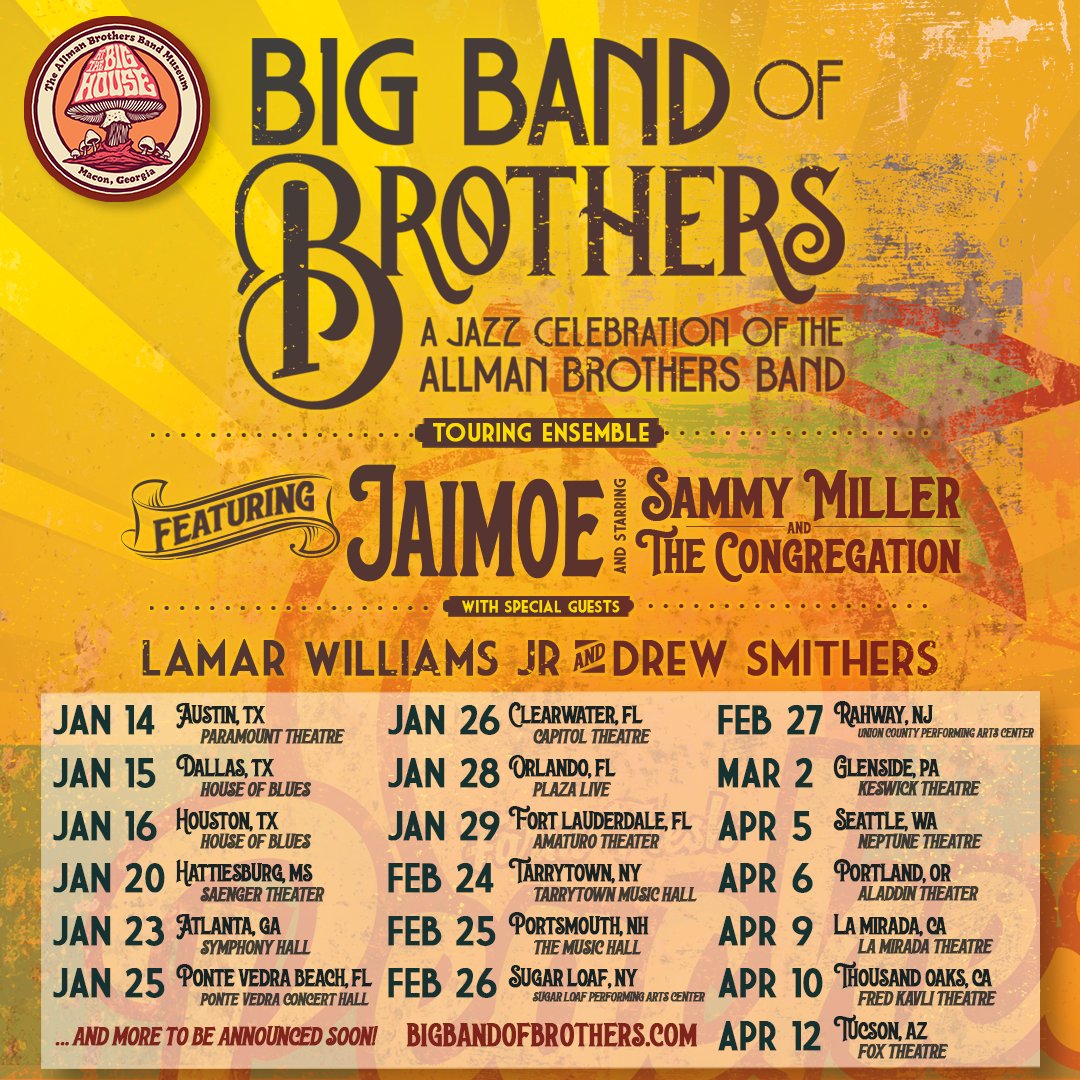 https://www.youtube.com/watch?v=KEH0YHl ... -OzFPEiXm4