Just a little wednesday evening guitar porn. Always liked Alex Lifeson's style.
INTRODUCING THE ALEX LIFESON R40 LES PAUL AXCESS
Celebrating 40 years of Rush, Gibson Custom and Alex Lifeson have collaborated
on the Alex Lifeson R40 Les Paul Axcess. A run of 50 guitars are hand-signed and
played by Alex himself, and an additional 250 guitars are available in unsigned
versions—all in a lush Ruby Red R40 finish.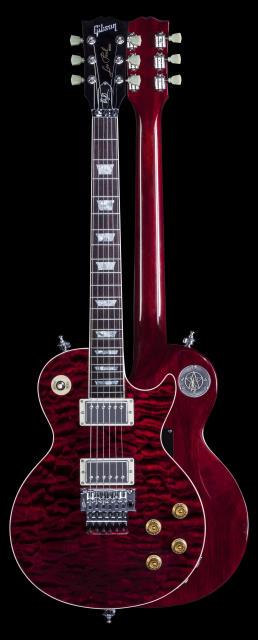 And you can own the autographed version for a mere $10,699, plus tax.
(I don't see a price for the un-autographed version.)
http://www.rush.com/alex-lifeson-r40-les-paul-axcess/